Ideal MaRRiage Bureau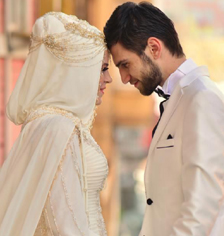 You have come to the right place. Ideal Marriage Bureau has the most high-quality profiles of Pakistani singles available on the internet. Pakistanis around the world trust Ideal Marriage Bureau because of our quality Muslim marriage profiles, dedication to Islamic standards and our understanding of Pakistani culture. you cannot get on other Muslim matrimonial websites. It just feels... right.
Ideal Marriage Bureau
Ideal Marriage Bureau was introduced to the PAKISTAN in 2006, and has since established itself as the largest Pakistan base Marriage Bureau in Pakistan, with an outstanding and unequalled reputation. Our experiences over the years, and the immense amount of advice we have had from experts in this field, have together enabled us to develop a matching system without comparison.
Many have tried to imitate our name and methods, but none have been able to match the quality of service offered at Ideal Marriage Bureau, and none have been able to enjoy the success of our system. It is always important to remember that your success is a joint effort with Ideal Marriage Bureau. We can always help you if we are always kept up to date with your needs and situation.
Why is Ideal Marriage Bureau the Best?
Joining an introduction agency these days is by no means an easy task. It is very important to consider whether the agency has the skill and the facilities to give you the best possible service and chances of success. The size of the agency is of extreme importance, as only a company with a very large clientege can hope to provide the selection required for matching two special people together. Ideal Marriage Bureau is aware of this, and duly takes the initiative to advertise on a very extensive scale, ensuring a membership of many thousands of people, and hence the choice of people for you to meet.
In fact, Ideal Marriage Bureau is the largest Pakistan marriage bureau in the world. Another factor worth consideration is the quality and integrity of the company providing the service. How well established is the company? Will they respect your confidentiality? Will they provide real value for money? Many 'cowboy' companies have formed and collapsed over the years, which have caused disappointment, heartbreak and financial loss to many people.
What Happens When You Join Ideal Marriage Bureau?
The first step is to complete the Ideal Marriage Bureau First form. This gives us the information we need about you to find a suitable match, and it also gives us just as much information about the sort of person you are hoping to meet. Once the most compatible matches are found, their names, addresses and telephone numbers, with brief details, will be forwarded to you, or alternatively, The number of people you can meet through Ideal Marriage Bureau is enormous, but we endeavor to provide the most suitable introductions first, according to your requirements, to find a suitable person as soon as possible. Naturally enough, when you meet someone with whom you have a lot in common it could lead to a new way of life.